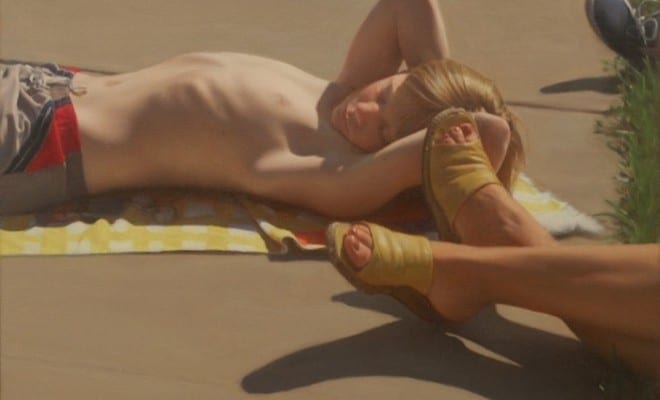 Portrait of the Artist Garth Herrick
|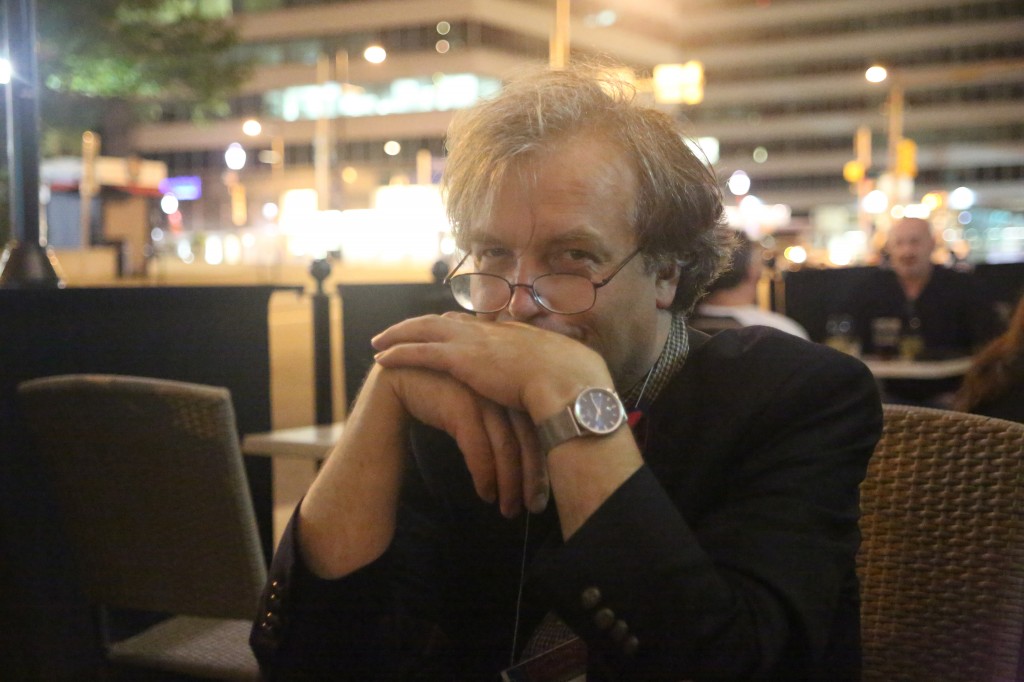 The first day of class I walked in to find Garth Herrick very excited.  He was on the phone speaking to someone from Mayor Streets staff.  They were asking him to do the mayoral portrait for Philadelphia's city hall.  Garth had already done Governor Ed Rendel's  portrait from his two terms as mayor of Philadelphia before he became Governor of Pennsylvania.
Garth is like no one I have ever met.  His glasses are usually pushed down on his nose and always slightly askew.  He is an extremely talented painter and photographer.  He is also funny, non pretentious, very eccentric, thoughtful, kind man.  He owns not one but two 1980's ish huge black Diesel Mercedes Benz.
I had met Garth several times through Alex Tyng, The Portrait Society of America and then again in Ellen Coopers class.  Each time I "met" Garth I felt like he had never met me before.   After taking his class, we have had the opportunity to get to know each other and become friends.
The class I was taking was at the Wayne Art Center.  Wayne is a town on the Main Line, a suburb of Philadelphia.  It was the same figurative painting class that I had taken from Ellen Copper the term before.  Only now Garth was teaching it.
I found Garth to be very gentle in his critiques of my paintings.  His comments were always very enlightening and "right on the money
" as my dad from Texas always used to say.
Garth being the unassuming man he is, never shared very much about his background,  so I did some digging to learn more about him.  Garth is well-known in the Philly art scene, being involved in portraiture, photography, and sculpture.  He is from the area originally.  Some of Garth's earliest memories as a child are of drawing and hyper focusing on particular objects to sketch.  His father was an engineer at the Franklin Institute and was very influential in Garth's early life.  Garth  attended the Pennsylvania Academy of Fine Arts, where one of his paintings won him a travel scholarship to study throughout Europe.  A few years after graduating, Garth became involved in a project dubbed DaVinci's Horse.  Leonardo DaVinci, in 1482, was commissioned to construct what would have been the largest horse statue in the world for the Duke of Milan.  While the sculpture was never completed, DaVinci's detailed sketches were picked up again in 1977 by a retired airline pilot from Allentown, PA—Captain Charles Dent—who intended to finish the monument.  Garth was hired as the primary sculptor on the project in 1988, culminating in an 8-ft floor model by spring of 1992.  Garth left the project, after getting married, and left the completion of the monument to sculptor Nina Akamu (whose 24-ft sculpture now resides at a public racetrack in Milan).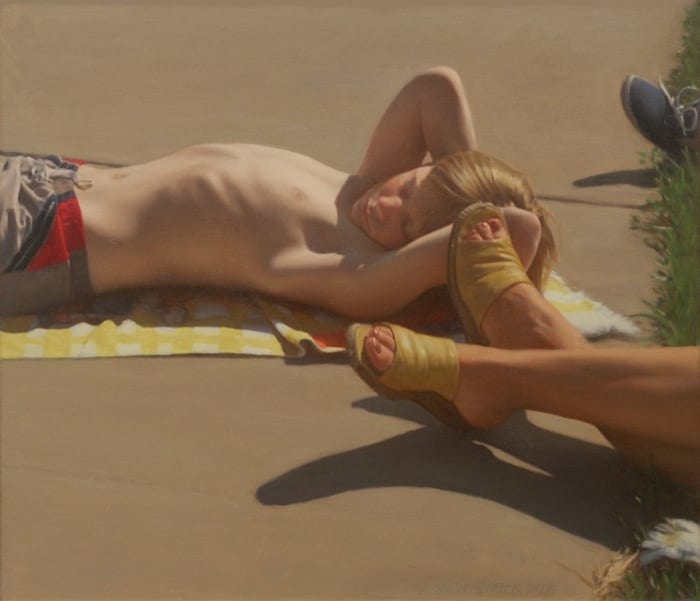 More recently, Garth's portraits can be found hanging in the University of Pennsylvania Law School, Philadelphia City Hall, the Pennsylvania State Capitol building, and numerous other public and corporate collections.  Additionally, the oil
painting, Apotheoun, was "selected to the top 100 semifinalists of the 2006 Outwin Boochever Portrait Competition of the Smithsonian Institution; received an Honorable Mention in the 2006 Art of the Portrait  International Competition of the Portrait Society of America, and [was] the August image of the 2008 Artist's Magazine Calendar."  Not only is Garth a decorated member of the Portrait Society of America, he is also a member of the Philadelphia Photo Arts Center.
I am very glad that I have gotten to know Garth, and I am happy to share some things I have learned during his classes in my next few posts.
.
Get great posts like these in your inbox!
Enter your email and we'll send you new posts when they are published. It's that simple!
We promise to never sell or distribute your email addresses. Your privacy is safe with us.