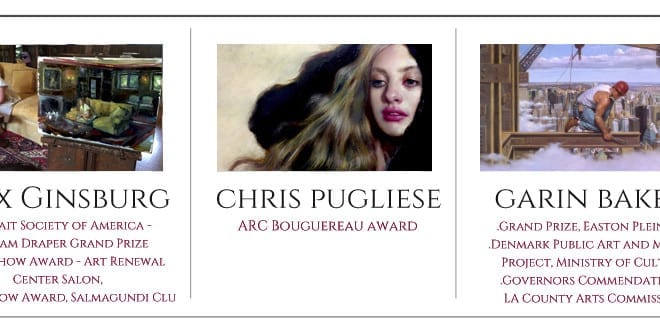 WORKSHOPS
|
SHELLI ALFORD'S WEEK OF GREAT MASTERS
OCTOBER 19 – 23, 2015

Take your art to the next level. Spend 5 days painting, learning, laughing and hanging out with living Masters.
-Make history painting and learning with living Masters. Learn alongside Shelli Alford at her 135-year-old home in Bryn Mawr, Pennsylvania (a suburb of Philadelphia).

-You will learn from not one but three Master painters: Max Ginsburg, Christopher Winter Pugliese, and Garin Baker.

-At the workshop another Master painter, Alexandria Tyng, will present a fascinating Power Point on how to do aerial paintings.

-During the week, watch a lively "Paintoff" of the Masters and vote on your favorite!

-The last night of the workshop acknowledges the new improved you and your art with a night of celebration!

-There will be a film crew filming the entire workshop. As a result there will be a video for sale on the highlights of the workshop as well as a demonstration download video on each of the three masters.

-Space is very limited: 12 students per teacher.


Christopher Winter Pugliese

-Will be teaching how to understand the underlying curves and gestures that bring figure drawings to life. He will also be explaining his approach to light and shade in teaching how to create luminosity and volume.
Garin Baker

-Will be teaching one-on-one instruction as well as teacher demonstrations. The model will be posed outside in order to take advantage of the complexities of the changing light. Students will have the option of creating several figurative plein air painting studies. They will learn and expand their knowledge of warm and cool palette methodology, perspective and color. Goals for the workshop include a broader creative base, strengthened fundamentals, new ways of seeing and radical artistic growth.
Get great posts like these in your inbox!
Enter your email and we'll send you new posts when they are published. It's that simple!
We promise to never sell or distribute your email addresses. Your privacy is safe with us.