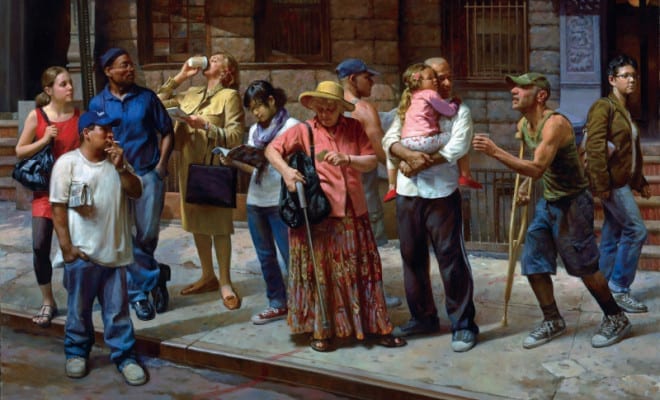 Max Ginsburg Workshop In His Beautiful Studio
|
The first day of any workshop I follow a very consistent pattern: I mess up. I messed up so badly this time that I didn't even show up.  Well, not completely true: I did email Max beforehand.  My excuse: my dad was still in town and although I am totally in love with Max, I love my dad even more. Max understood.
The second day of the workshop, I did what I always do for the first day.  I left early enough to give myself an hour and a half cushion.  But my hotel was in Flushing, NY ( I had never been there before or heard of it) and Max was in Long Island City.  There must be one hundred million people living in Flushing.  Although the SPG website said they were 3 miles apart, which was the reason I picked this hotel, in reality they were 9.5 miles apart with crazy traffic between.  An $86 Uber ride later I arrived, about 5 minutes late, but everyone was already painting and it was silent in his beautiful well-lit studio.  I unpacked as quietly as I could.  Having decided to bring my Edge easel, I turned it upside down to adjust the legs and guess what happened?  The glass palette slipped out creating the loudest crash I have ever heard. Why????  I was embarrassed, but I must say I am so used to doing stuff like this I wasn't that embarrassed.  I just felt bad about startling everyone while they were in their "zone" painting.  After cleaning up, I got to work and was super duper happy with my first painting.
Fortunately for me, my friend Fen, who is in my Sunday class with Max, was also in this workshop.  Like Ricky, Max was also her high school teacher.  She offered me a ride back to my hotel since it was on her way.  From then on she picked me up in the morning and dropped me off at night.  Super great getting to know Fen.  Who knew rush hour traffic could be fun! Thanks, Fen!!
During the workshop Max went around the room helping everyone. It's so wonderful! He gives great critiques, but also "barks" at everyone. It totally reminded me of Ricky and the way he "barks." It's great though. He's really asking you things like, why you are using a small brush or why your proportions are off here and here. He also gives lots of praise, not empty praise, but praise filled with real examples. His style is organic, so there is no "precise formula" like that of the more academic instructors I have had in the past. He makes everyone paint with huge #6 or #8 hog's hair brushes. It's so hard, but if you stick it out and interesting things happen: you relax because you know the first stroke is not going to do it, so you have to keep addressing and re-addressing the shape you are making. Using different colors to show shadow and value, you paint only the shapes you see until voila! the form appears out of nowhere.
He talks about turning the form and really seeing the form through the lights and darks. I know he says things that other teachers have said to me before, but somehow with Max I feel my work coming together, and it feels like I am hearing these jewels of wisdom for the first time. Super gratifying!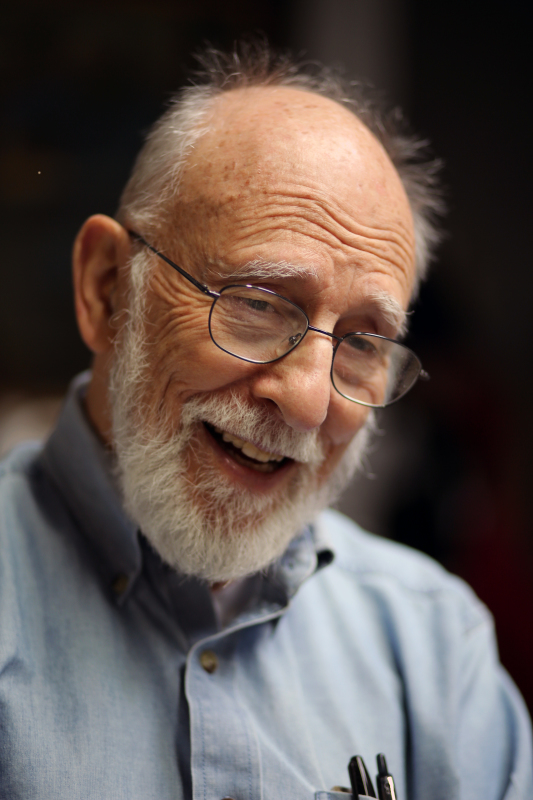 It was a great little workshop of only 7 or 8 people.  Loved it and got a ton out of it.
Get great posts like these in your inbox!
Enter your email and we'll send you new posts when they are published. It's that simple!
We promise to never sell or distribute your email addresses. Your privacy is safe with us.