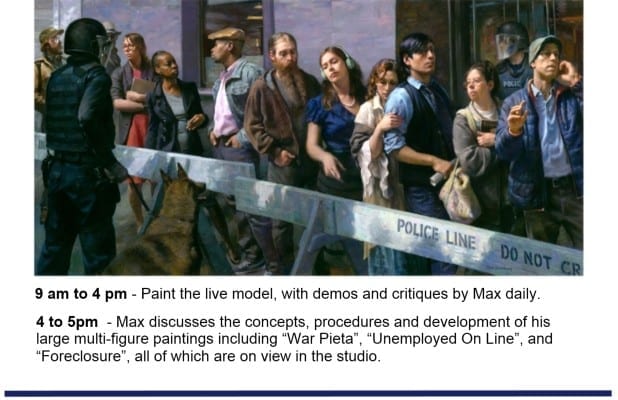 My new class with Max Ginsburg
|
I am in a great new class taught by Max Ginsburg that meets all day every Sunday at the Art Students League in NYC.  I don't know how I got in this class since it's by invitation only.  Actually, I do know, it was through my good friend Ricky Mujica.  I am so far, far, far the worst person in this class it's not even funny.  Everyone is soooo crazy talented.  David Kassan was even in the class last week.  Anyway, I'll write more about my class later.
I wanted to post some information about a workshop of Max's I had intended to go to.  Just before I was going to book it my sister called and reminded me I had already made plans with her to go to the Annapolis boat show that week.  Happy to be with the best sister ever; sad I will miss the great workshop at Max's studio.
So, if anyone is interested, here is the information below: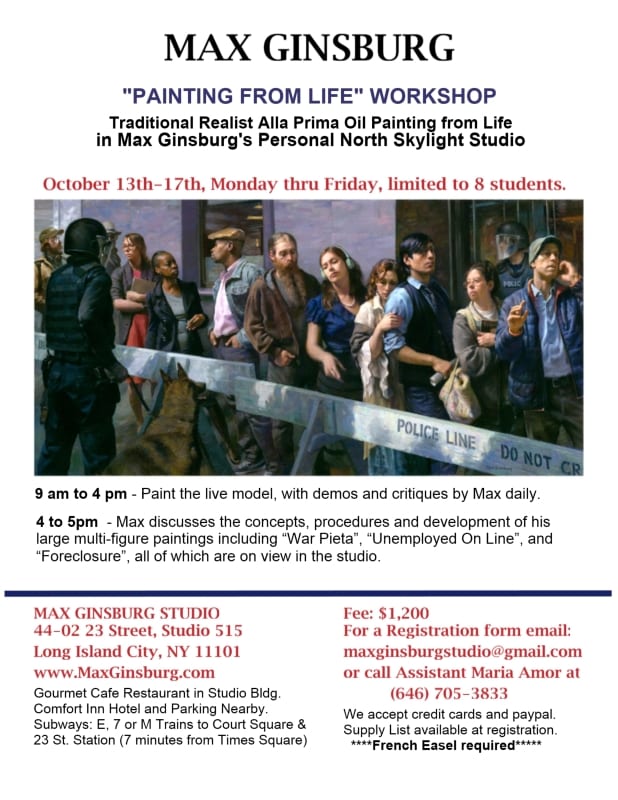 Get great posts like these in your inbox!
Enter your email and we'll send you new posts when they are published. It's that simple!
We promise to never sell or distribute your email addresses. Your privacy is safe with us.