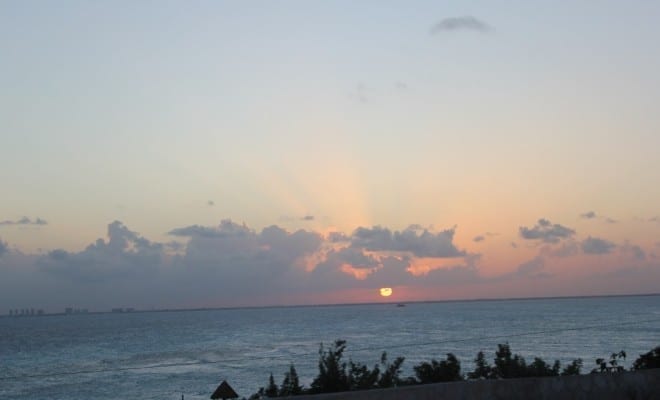 The little island – Playa Tortillas
|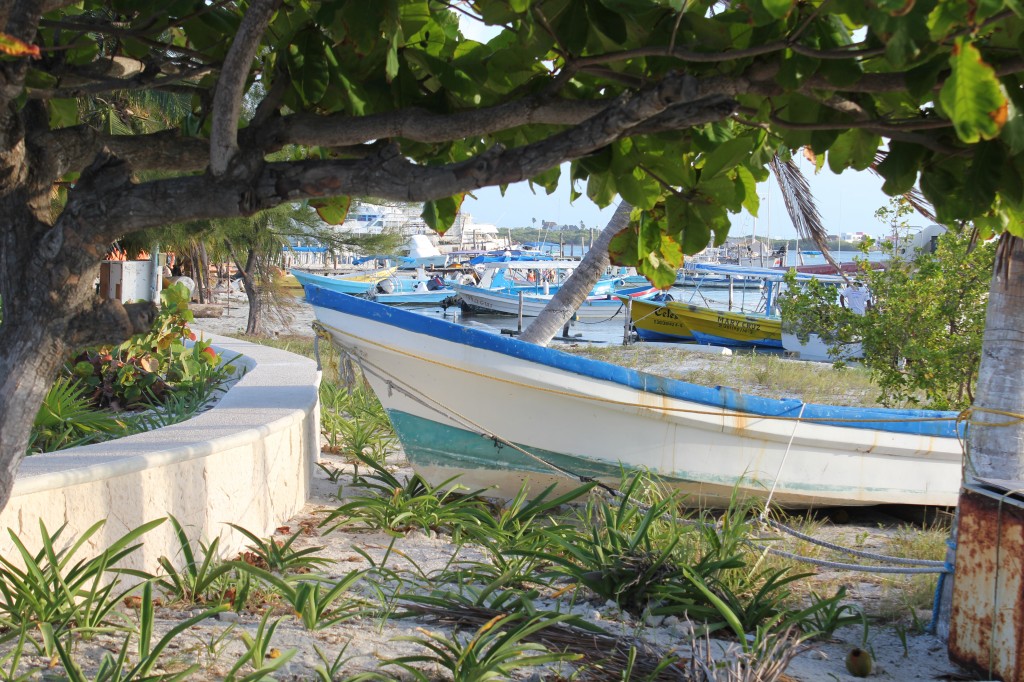 Playa Tortillas is the best kept secret about Cancun..  It is just adorable!  Although it is still a little turisticit (Spanish for Touristy) it's 100 times more charming than Cancun.  To get there from Cancun you must park your car in the ferry parking lot and take the foot ferry over to Playa Tortillas. There are very few cars on the island, but lots of easily rentable golf carts.  This is the only way to travel!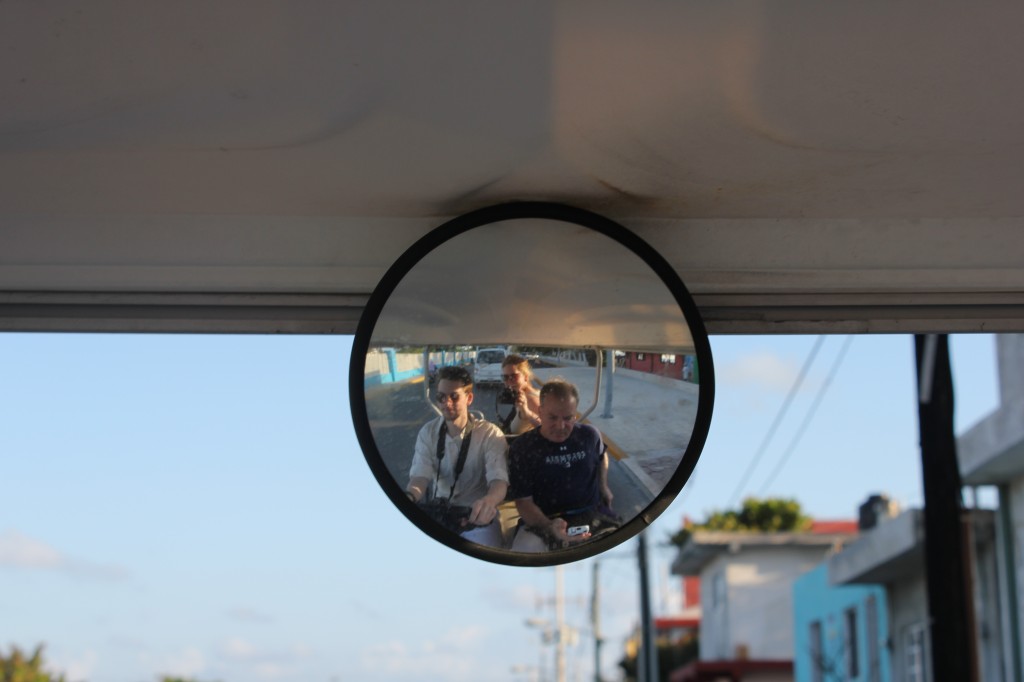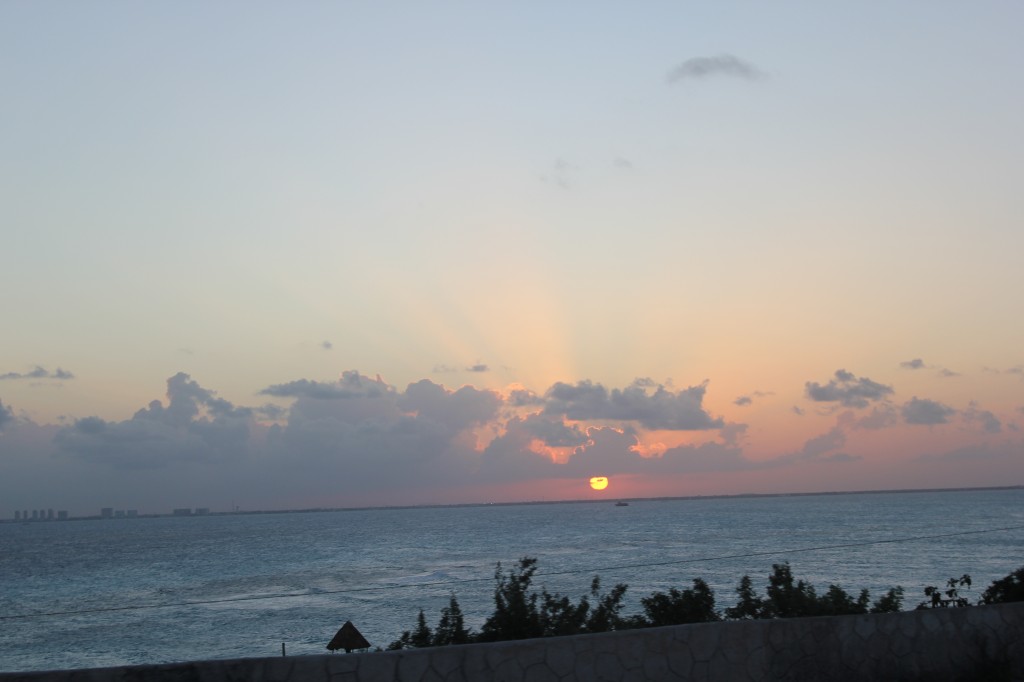 The sunsets take your breath away.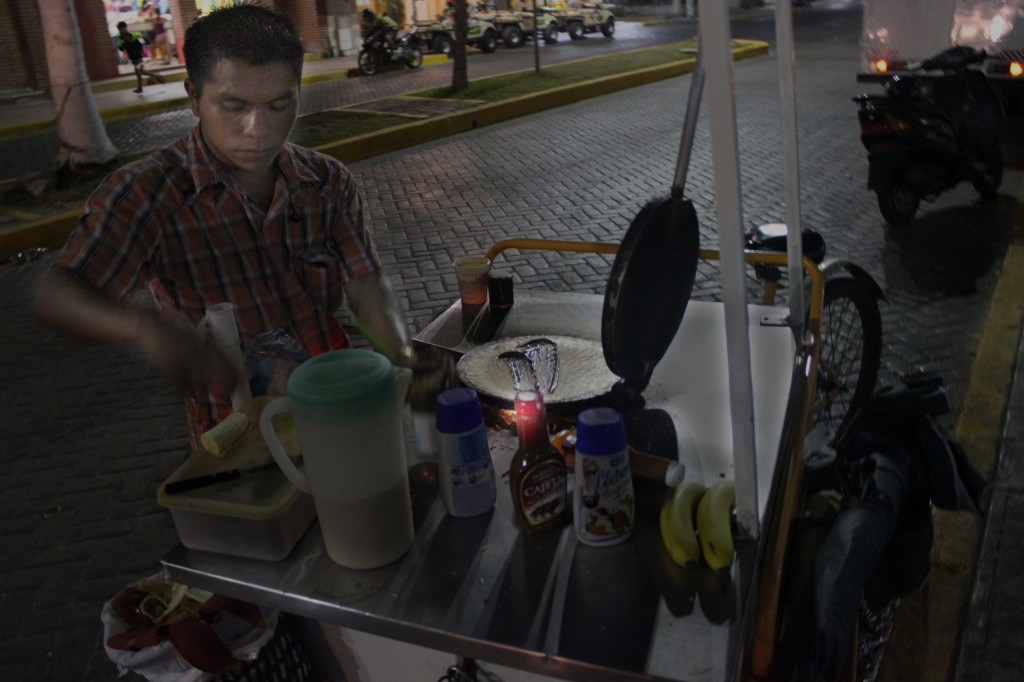 While waiting for the ferry to go back to our timeshare in Cancun, we met this boy selling Mexican fried Nutella with Bananas crepes on the street.  They looked like a very long crispy burrito when he was done.  It was, however, a traditional French crepe only instead of soft it was extra crispy grilled and rolled.  Out of this world delish!!
Unfortunately, I still am not able to find any quality art or artist!  Where are they?  This seems like a perfect location if you are an artist and like to paint ocean/sunset theme paintings.  I think you could really clean up here because there is literally no competition.
Get great posts like these in your inbox!
Enter your email and we'll send you new posts when they are published. It's that simple!
We promise to never sell or distribute your email addresses. Your privacy is safe with us.