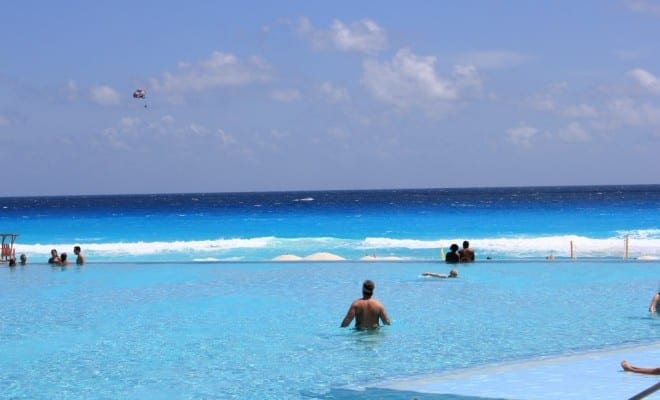 Beautiful Cancun With The Boys
|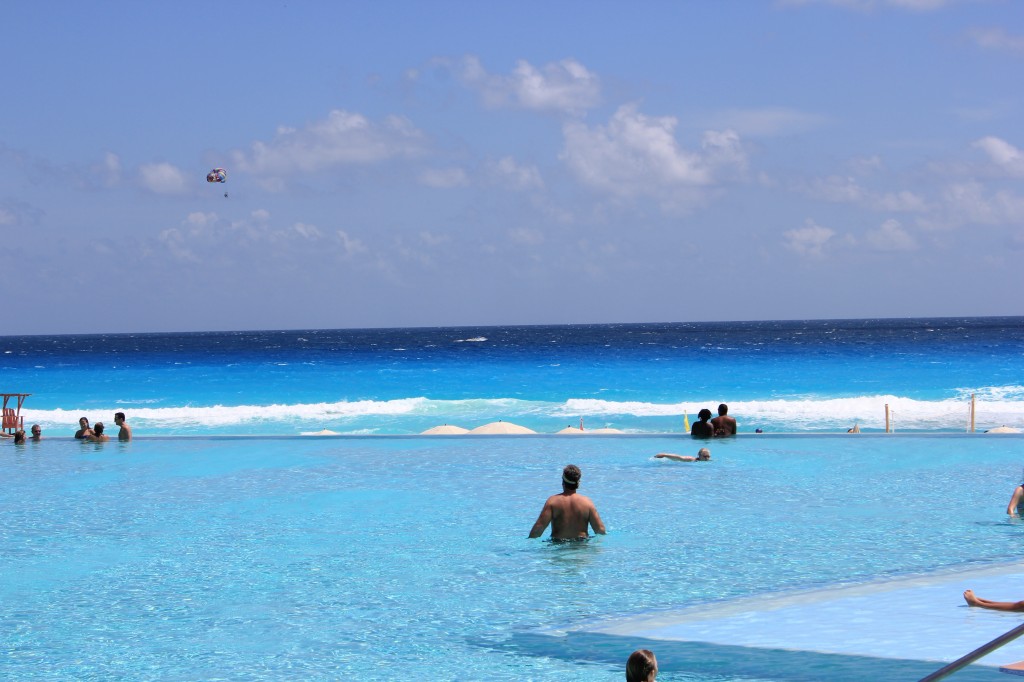 Ahhh… Cancun.
I have succumbed to all the beauty here!

 We woke up late today, but not too late Cancun time, which is two hours earlier than our EST clocks at home.
We spent a lazy morning settling into our hotel.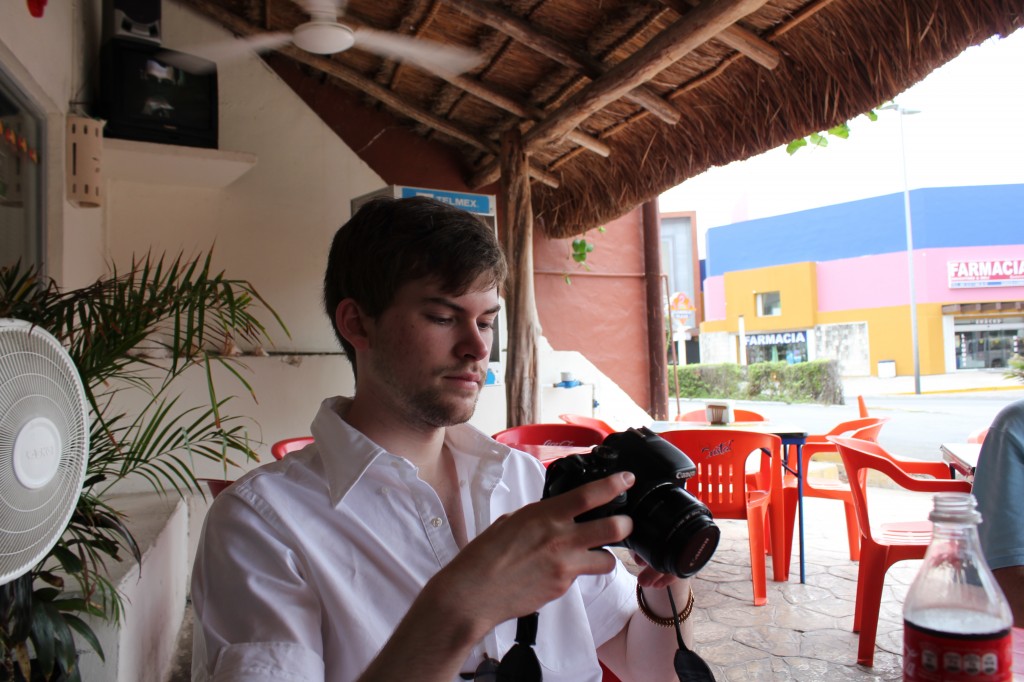 For lunch, the boys and I ventured out to a place Winston found on TripAdvisor, a small hole-in-the wall restaurant called Hapaneros. After glancing at the menu, I instantly knew why Winston picked the place: $1 tacos! Eat your heart out. 

We ate outside and the food was pretty good. Winston ordered the enchiladas, I ordered paunches. Paunches are pork tacos served flat and open with fresh avocado and chopped tomatoes. The guacamole was to die for!

We met the restaurant's owner, Mario Azua, who, by the way, is a very nice good-looking man from Mexico City.  He recommended that we head down to the island of Playa Tortillas (turtle beach). Sounded like a good idea. "Maybe tomorrow," I said.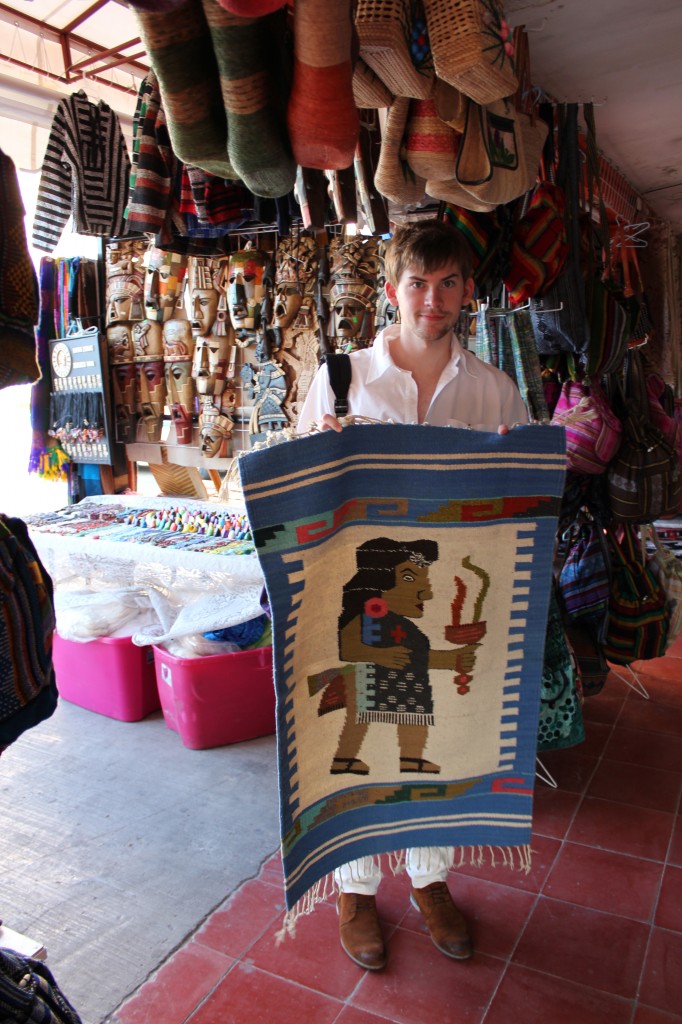 Next, we scooted down to the open market
to look for a new rug for my studio.  Winston has taken my rag rug for his new apartment in NYC.  Now I have nothing but hardwood floors.  Neil, incidentally, wanted me to buy an Persian rug.  I don't want one though. I think a studio should be comfy and casual and a place where you can drop paint and it's not the end of the world.
I am not seeing any art besides the rugs here.  I think I am going to have to look harder.
Get great posts like these in your inbox!
Enter your email and we'll send you new posts when they are published. It's that simple!
We promise to never sell or distribute your email addresses. Your privacy is safe with us.